We are called to witness by our life to God's faithful love for the Jewish people.
This call implies that our apostolic life is characterized by a three fold commitment:
to the Church, to the Jewish people and to a world of justice, peace and love.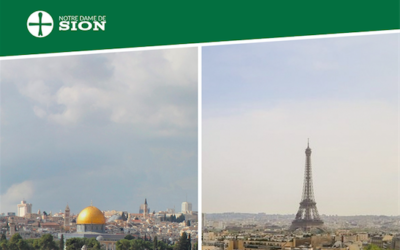 The annual gathering of Polish people who have taken part in the Service in Sion programme will be held on Saturday November 23, 2019 at 5.00 pm in Krakow. This year, Klaudia, Aga, Ola, Kinga and Marta will tell of their experiences in Ein Kerem, Israel, and Paris,...
read more