The Autumn Programme at the Sion Centre for Dialogue and Encounter (SCDE) in London, UK, is well underway. This season's events are inspired by the Catholic Bishops' Conference and the Bible Society's campaign The Year of the Word: The God Who Speaks. 
Join the Sisters and guest speakers at SDCE for the remaining events.
Next events:
Tuesday 10 December
The Joys and Problems of Translating the Bible
Speaker: Dr Nicholas King SJ
There is something about the Bible that insists on it being translated afresh in every generation. Nicholas King SJ recently translated the Greek Bible, and will be reflecting on the joys and frustrations that the process brought.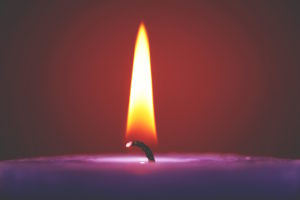 Saturday 14 December
"Prepare a way for the Lord" – A Day of Prayer for Advent
Led by: Fr Richard Nesbitt
Visit the SCDE website for further details.