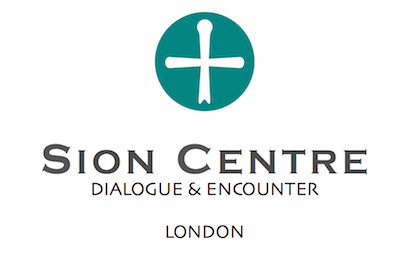 The Sion Centre for Dialogue and Encounter in London (UK) is pleased to reopen its Conference Centre for an in-house course this Autumn, while continuing to welcome participants to online programmes.
Inhouse: "Sing a new song to the Lord: The Psalms"
Online: Celebrating Creation and Climate
Online: The Gospel of Luke and Isaiah
All courses are in English, and the times indicated are local to the UK.
For further details or to book a place on a course or workshop, please go to the SCDE website or send an email to sioncentrefordialogue@gmail.com.
Autumn-Winter programme calendar
In-house – SCDE Conference Centre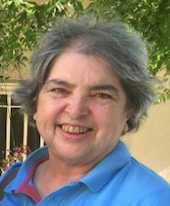 "SING A NEW SONG TO THE LORD" – THE PSALMS
Sr Anne Lee, NDS
BA MA Biblical Studies
The prayer book, the hymn book and the book of poetry of the bible. This six-week course explores many well-known and favourite psalms that are used every day in Christian and Jewish liturgy and speak to a wide range of human experience.
Friday 8 October   11.00 – 12.30
Friday 15 October   11.00 – 12.30
Friday 22 October   11.00 – 12.30
Friday 29 October   11.00 – 12.30
Friday 5 November   11.00 – 12.30
Friday 12 November   11.00 – 12.30
Online 
CELEBRATING CREATION AND CLIMATE 
To complement the themes of the UN Climate Change Conference in Glasgow this November, four biblical sessions examine Creation and Climate from different standpoints.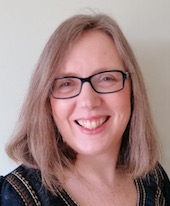 THE CREATION STORY – BOOK OF GENESIS
Dr Jessie Rogers
Dean of the Faculty of Theology & Sacred Scripture. Maynooth College, Ireland
Thursday 7 October   14.00 – 15.30
BIBLICAL CREATION
Rabbi Rachel Montagu
Teacher of Judaism and Biblical Hebrew, UK
Wednesday 13 October   14.00 – 15.30
THE CLIMATE: A MORAL AND SPIRITUAL CRISIS
Dr Maureen Seir
Director of Interfaith Scotland, UK
Wednesday 27 October   14.00 – 15.30
Online
THE GOSPEL OF LUKE AND ISAIAH  
In the spirit of the new liturgical year, Christian and Jewish scholars will lead six biblical sessions on Luke's Gospel and how to read the Isaiah texts in Advent.
STUDY OF LUKE'S GOSPEL IN TWO PARTS
Rev Dr Michael Trainor
New Testament Studies, Priest of the Archdiocese of Adelaide, Australia
Wednesday 3 November   11.00 – 12.30
Wednesday 17 November   11.00 – 12.30
ART IMAGES AND IDEAS EVOKED BY THE GOSPEL OF LUKE
Rev Dr Jim Crampsey, SJ
New Testament Studies, Part of the Chaplaincy at Manchester Universities, UK
Wednesday 10 November   14.00 – 15.30
THE PARABLES IN LUKE
Dr Amy Jill Levine
University Professor of New Testament and Jewish Studies, USA
Wednesday 24 November   14.00 – 15.30
THE PHARISEES
Dr Amy Jill Levine
University Professor of New Testament and Jewish Studies, USA
Wednesday 1 December   14.00 – 15.30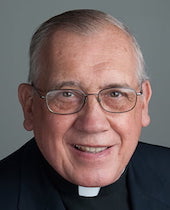 READING THE ISIAH TEXTS IN ADVENT
Rev Dr John Pawlikowski, OSM
Professor Emeritus of Social Ethics, USA
Wednesday 8 December   14.00 – 15.30