For the first semester this year, CERJUC (Centro de estudios bíblicos y relaciones judeocristianas) offers a series of weekly courses in Spanish on biblical themes.
To attend via Zoom, please contact CERJUC:
cerjucsion@ice.co.cr
(+506) 89241103
Online programme – March to June 2023 
All courses finish at the end of June.
The times shown are Central American time.
Start date: 6 March 
Mondays    9.00 – 11.00 am
APRENDIENDO A LEER HEBREO BÍBLICO
Luis A. Bolaños
Start date: 6 March 
Mondays     6.30 – 8.30 pm
CARTA A LOS FILIPENSES
Luis A. Bolaños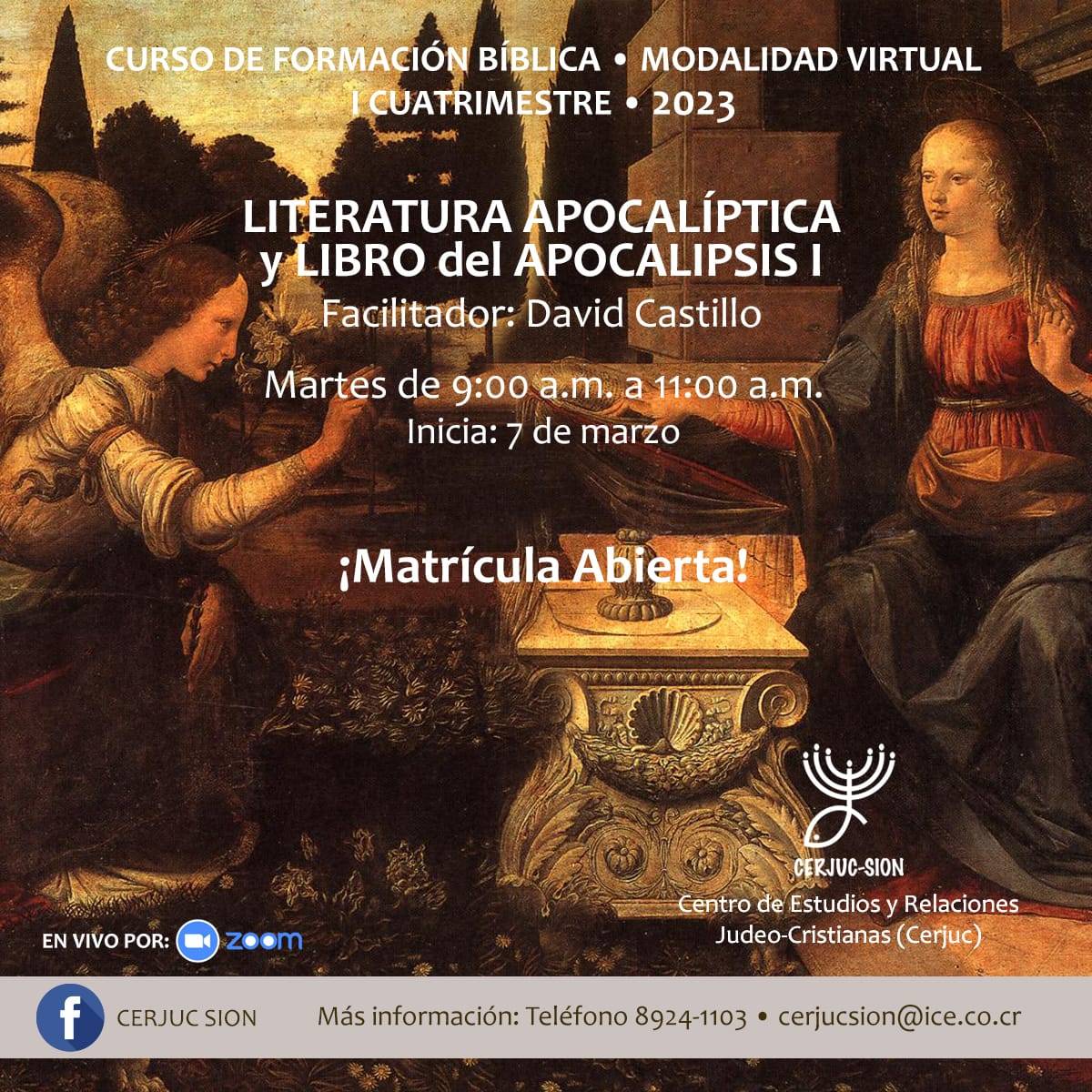 Start date: 7 March
Tuesdays    9.00 – 11.00 am 
LITERATURA APOCALÍPTICA Y LIBRO DEL APOCALIPSIS
David Castillo    
Start date: 7 March
Tuesdays    6.30 – 8.30 pm
INTRODUCCIÓN SEGUNDO TESTAMENTO I
Rocío Cano 
Start date: 8 March
Wednesdays    9.00 – 11.00 am
EL JESÚS DE LA HISTORIA
Giselle Zamora 
Start date: 8 March
Wednesdays     2.00 – 4.00 pm
HEBREO BÍBLICO VIII
Luis A. Bolaños
Start date: 8 March
Wednesdays    6.30 – 8.30 pm
ABRAHAM, ISTSJAQ Y YAAKOV: RELATOS BÍBLICOS
Luis A. Bolaños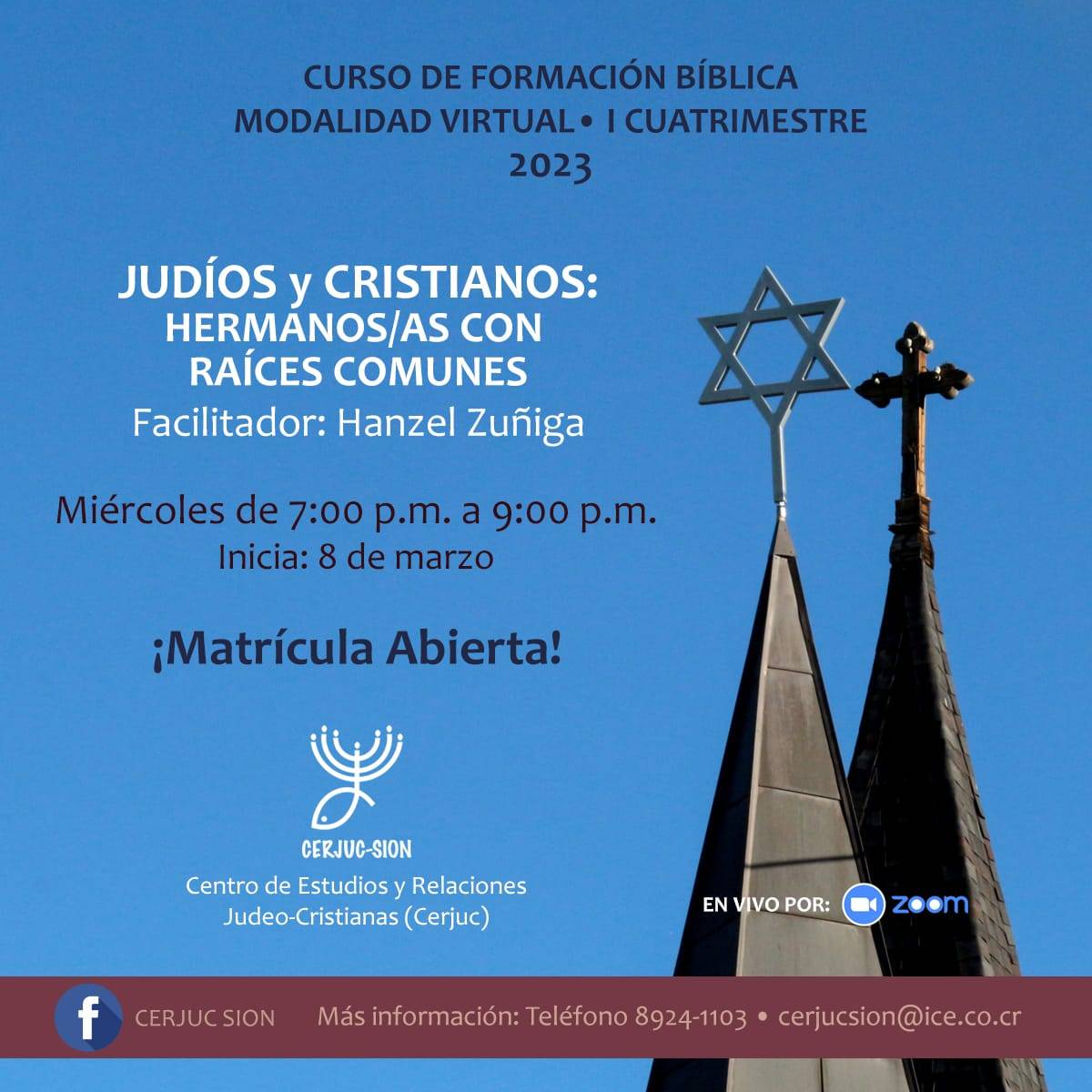 Start date: 8 March
Wednesdays      7.00 – 9.00 pm
JUDÍOS Y CRISTIANOS: HERMANOS/AS CON RACES COMUNES
Hanzel Zúñiga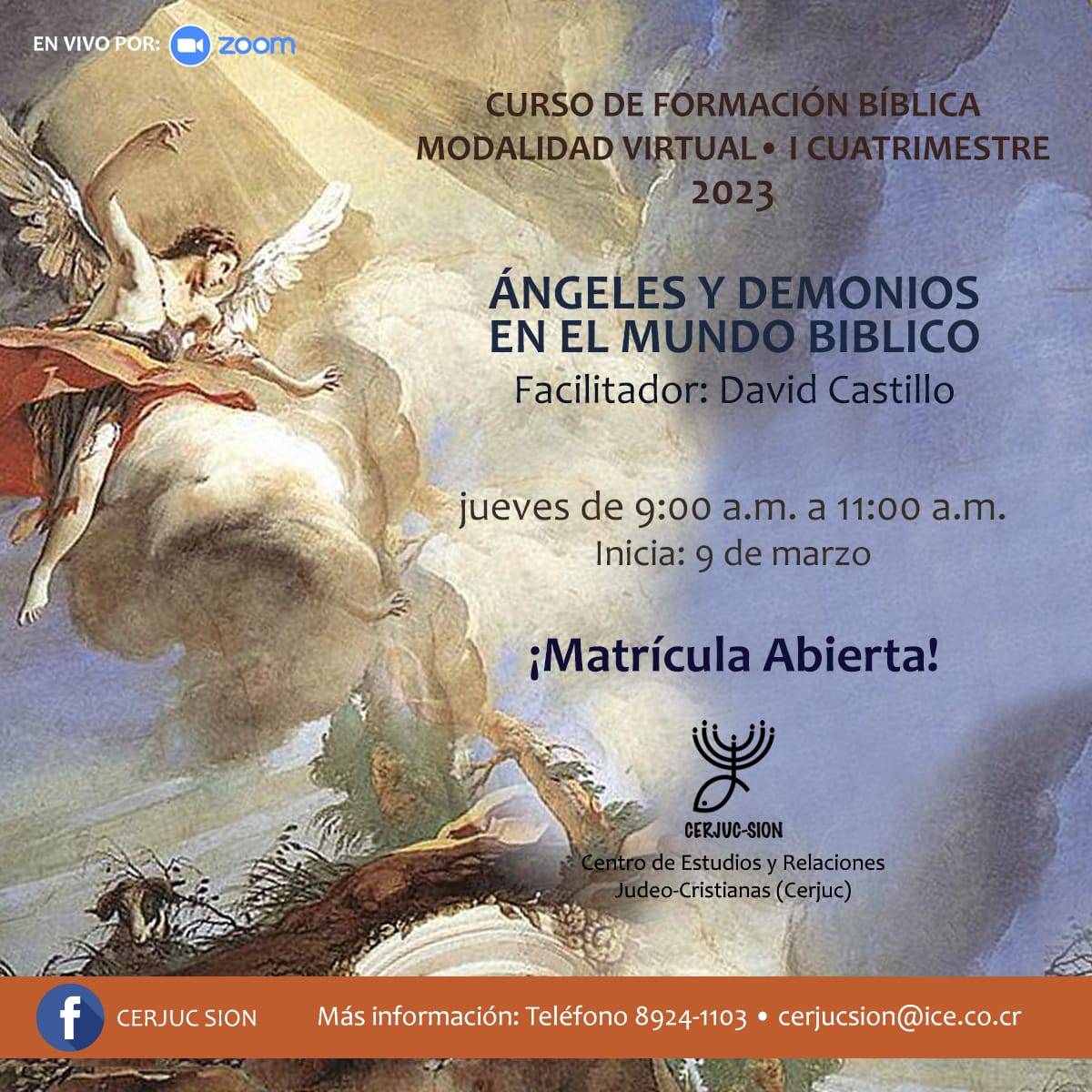 Start date: 9 March
Thursdays  9.00 – 11.00 am
ÁNGELES Y DEMONIOS EN EL MUNDO BÍBLICO
David Castillo
Start date: 9 March
Thursdays    6.30 – 8.30 pm
HEBREO BÍBLICO IV
Luis A. Bolaños