Registration is open for three courses at the Center for Biblical Formation (CBF) in Jerusalem.
The courses combine classroom study with field-based learning and excursions.
Accommodation and full board are provided at the Ecce Homo convent in the Old City of Jerusalem.
There is a limited number of places on each course and early booking is recommended.
For further details, please visit the CBF website.
To register, please contact the CBF:
Website contact page
Email
+972(0) 2 627 72 92
2023 courses
EASTER AND PASSOVER
24 March to 10 April – 18 days
Lecturers: Jewish and Christian professors in Jerusalem
THE GOSPEL ACCORDING TO MARK
24 June to 9 July – 15 days
Primary lecturer: Dr. Janine Luttick, Ph.D.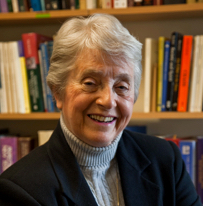 THE GOSPEL ACCORDING TO JOHN
18 September to 2 October – 14 days
Primary lecturer: Sr. Sandra Schneiders (IHM), S.T.D.
See the CBF on social media:
CBF Facebook
CBF Instagram