Está abierta la inscripción para tres cursos, en inglés, en el Center for Biblical Formation (CBF) de Jerusalén.
Los cursos combinan el estudio en el aula con el aprendizaje sobre el terreno y las excursiones.
El alojamiento y la pensión completa se ofrecen en el convento Ecce Homo de la Ciudad Vieja de Jerusalén.
Hay un número limitado de plazas en cada curso, por lo que se recomienda reservar con antelación.
Para más información, visite el sitio web del CBF.
Para inscribirse, póngase en contacto con el CBF:
Página de contacto del sitio web
Correo electrónico
+972(0) 2 627 72 92
Cursos 2023
EASTER AND PASSOVER
Del 24 de marzo al 10 de abril – 18 días
Profesores: Profesores judíos y cristianos en Jerusalén
THE GOSPEL ACCORDING TO MARK
Del 24 de junio al 9 de julio – 15 días
Conferenciante principal: Dra. Janine Luttick, Ph.D.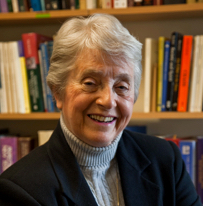 THE GOSPEL ACCORDING TO JOHN
Del 18 de septiembre al 2 de octubre – 14 días
Conferenciante principal: Hna. Sandra Schneiders (IHM), S.T.D.
Consulte la CBF en las redes sociales:
Facebook CBF
Instagram CBF